It's summer. A time for lemonade and outside games. Last August, Bags of Fun had our Second Annual Bags for Bags Cornhole Tournament to raise money for those that don't get a summer break from their illness. Last year, we had more children and families in attendance than ever before!
Corn-filled bags went whizzing through the air as the cornhole tournament began.The competition ran smoothly thanks to the technology provided by Jim Kallio of the Fremont Area Cornhole Association.
Our attendees brought their appetite and enjoyed delicious Porky Butts BBQ, always a crowd favorite. They quenched their thirst with fresh lemonade or with something a little more grown up from the open bar, and there was plenty of popcorn and cotton candy to go around.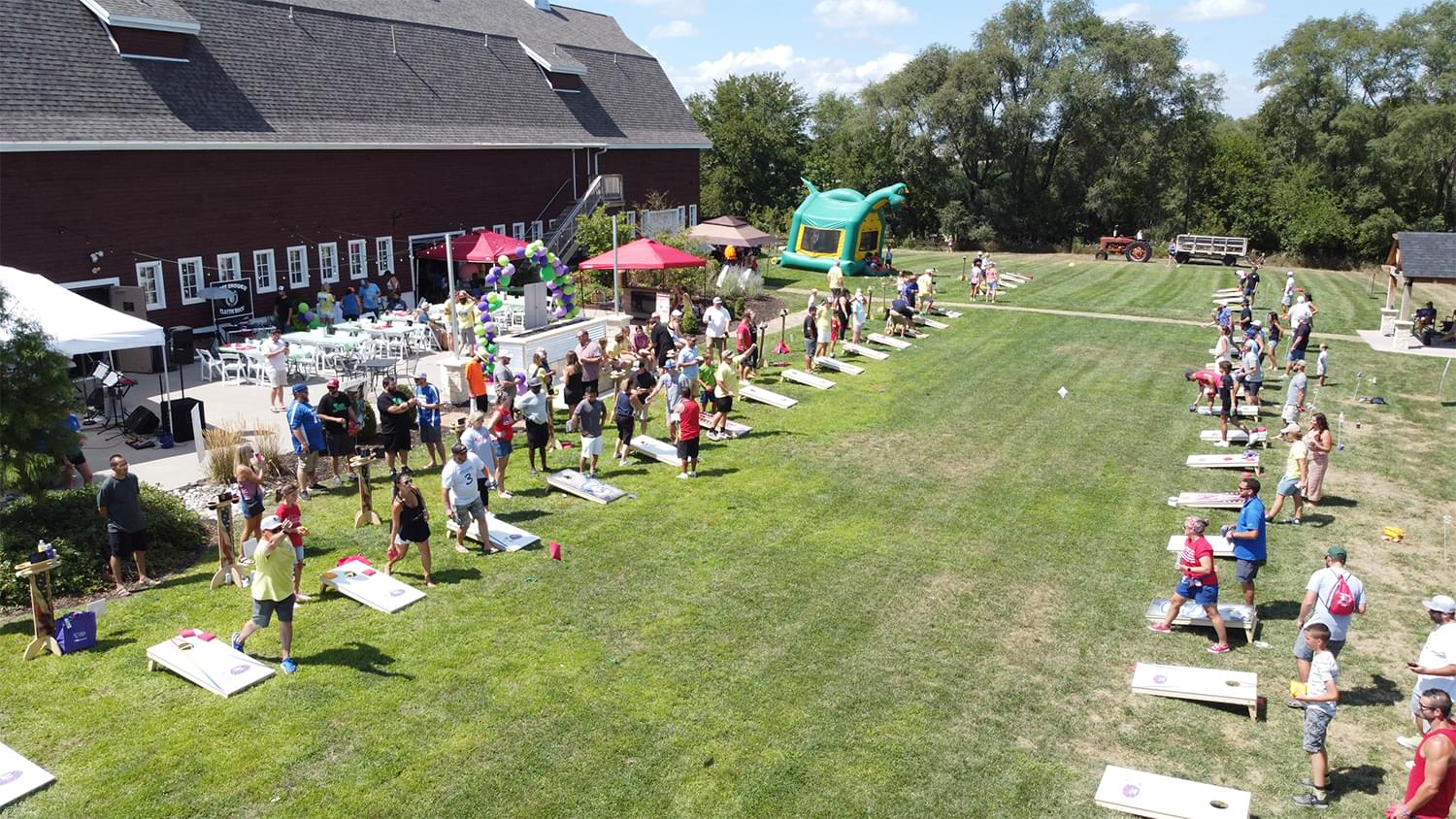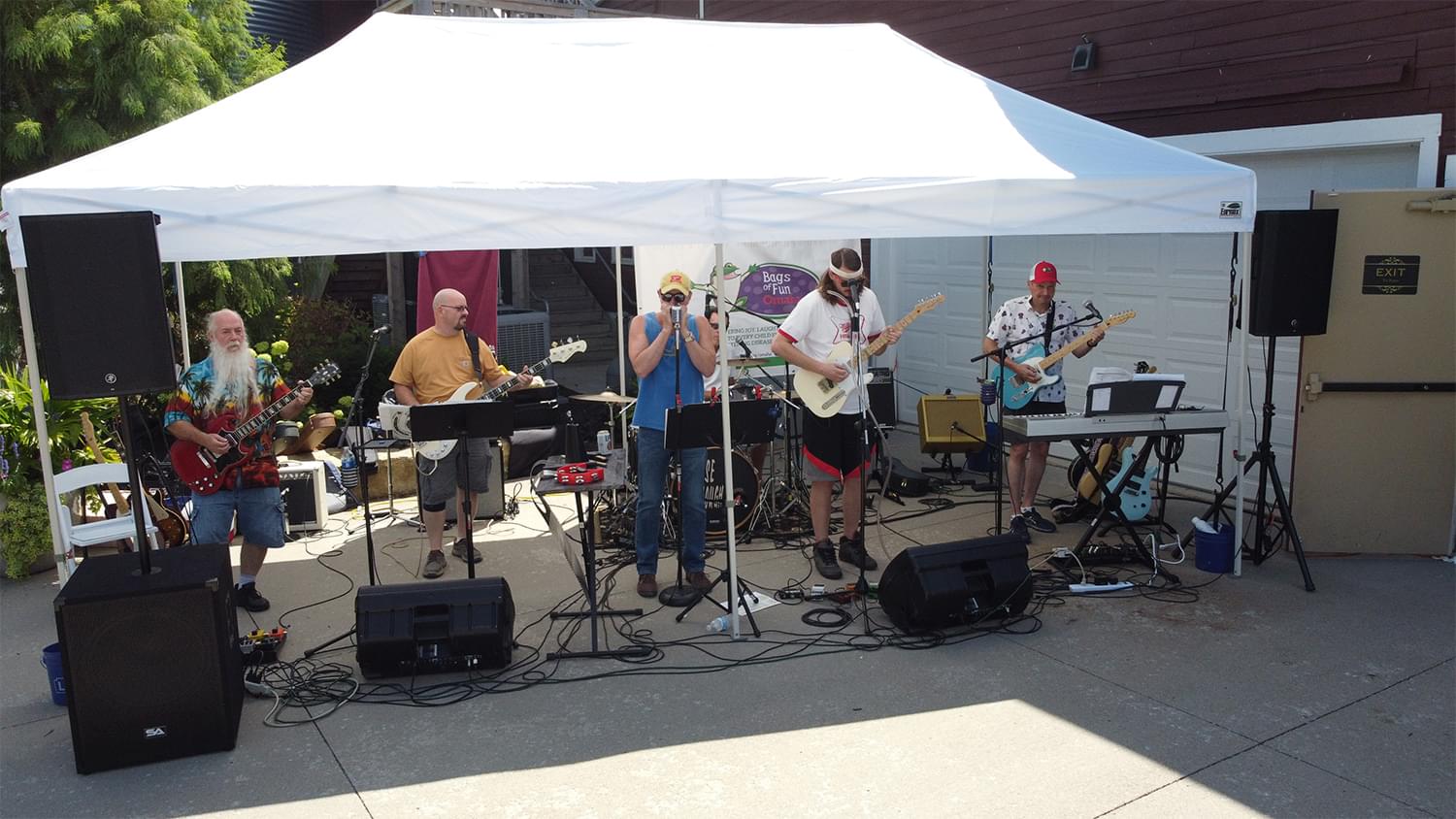 As the tournament went on, the families rocked out to Close Enough, a live classic rock band. The kids enjoyed the face painting, the bounce house and the bubble fairy! The presence of the balloon and airbrush tattoo artists, as well as the strolling magician, were a delightful treat for all.
Proceeds from this event and silent auction enabled us to deliver Bags of Fun to 50 children in Omaha being treated for life-threatening illness. These Bags of Fun are filled with rehabilitative tools for play therapy that will bring joy, laughter, and relief to the recipients!
We greatly appreciate all of the volunteers, donors and members of the community that contributed to the success of the event and we're ready to do it all again.
Our Third Annual Bags for Bags Tournament is August 27, 2023. This year, Big Party and Degan from the Channel 94.1 Big Party Morning Show will be our emcees for the event! Last year the crowd tripled in size from the first year, so be sure to register!
We hope to see you there!
Enjoy a couple videos from the event
There is a gallery of photos here. Many of these photos are from drone footage from the event. We the large red barn and a massive grass area behind it. There are a lot of people of all ages, including children. It is sunny and bright and people are walking around, checking out the booths, listening to the band, and sitting at the long picnic style tables with green and white checkered table cloths. There are green and purple balloons forming an arch way and volunteers speaking. We also see the band and a DJ close by. In the grass area there are rows and rows of cornhole games set up and people are playing and having fun. We also see a large green dinosaur bounce house with kids playing on it.